It's not just the kids that love our toys – their teachers are big fans too. Here's a sample of their feedback.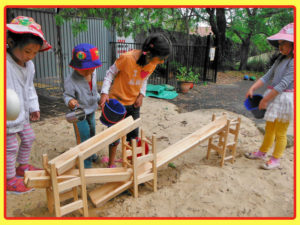 Feedback: "The products are exceptionally well made and all the tamariki cannot wait when they arrive, to rush to the specific stations even before they put their bags in their cubby holes! … best investment we have made yet! …"
– Catherine, Te Kōhanga Reo o Te Ara Hou (Dec, 2021)

---
"The children are loving the new equipment"
– Sheree, Foxton Kindergarten (Dec, 2021)
---
"A few months ago we ordered the channel set for our kindergarten.
I just wanted to send you a quick note to let you know that it has been the best purchase for the kindergarten this year – it is being used constantly! A great product!"
– Tanya,  Oranga Kindergarten (Nov 2015)
---
We love the idea of this piece of equipment [canals and towers] and are happy to try a second set. Thank you.
– Elizabeth, Northcote Baptist Preschool (Jan 2016)
---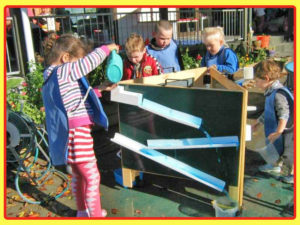 "We received our 3 sided water wall recently and the children absolutely love it as do the staff! The children really enjoy being in control of directing the water and predicting where it will go and the staff love how easy to setup and pack away this equipment is. The quality of this product is great. Thanks so much we love it!"
– Nicky C. The Deli Women & Children's Centre (September 2019)
---
"I bought the 3 sided magnetic water play for our Centre a couple of years ago. It is still a very popular and well used piece of equipment in Queenstown!!!"
Blessings on you, Denise
---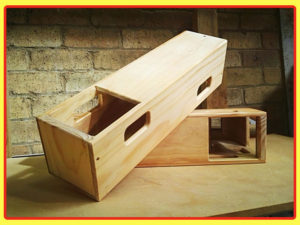 "In the early 90's I worked at a centre that purchased the TRYangles Square, Track Set, Periscope and a set of Hollow blocks and to this day they are still going strong!
When we purchased the centre in 2006 we bought a conveyor belt, our children use this almost daily and although it may have seen better days it still continues to provide hours of learning and fun.
I would definitely recommend these products to other early childhood centres as they are well built and can stand up to the daily use of preschoolers."
– Nicola, Good Beginnings (Aug 2018)
---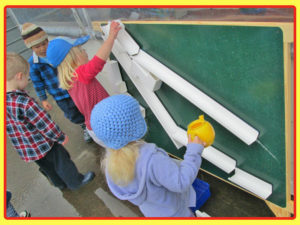 Hi 10 years ago I bought your water channels for my early years setting. They have reached their shelve life and I would like to reorder them. I am in Somerset, England.
I am very keen to replace the water channels we bought over a decade ago. Hundreds of children have used and created water, ball and car ramps play.
– Bernie Page, Ladybird Preschool's Manager (Jun 2019)
---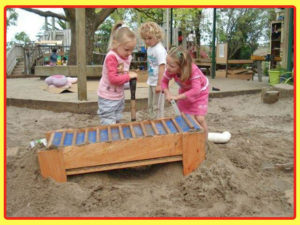 "Conveyor Belt – big kids broke our last conveyor belt but we loved it so much we can not do without one"
–  Pat, Belmont Kindergarten
---
"Today the conveyor belt we ordered from "Kidantics" arrived in a big box on a huge truck. The children were eagerly anticipating what might come from the box and when it was opened said it was an escalator . Very Close! We had a team lift to the sand pit where the fun began. What happened next was an amazing lot of teamwork. There was an amount of discovery. There was turn taking to negotiate, there were ideas to try- to re-try to modify and there was laughter.
The children showed curiosity, perseverance, responsibility, persistence, innovation, experimentation, tolerance, communication, problem solving, – hard to believe that one piece of equipment could engage a large group of children all morning. And the fun went on today, some of the children had thought about their experiences from yesterday, had talked to family members and had come in with new ideas, questions and thoughts.
This conveyor belt has been worth every cent!"
–  Liz.  Kindergarten Head Teacher
---
"We love your products. Our teachers keep asking for more. Please keep up the great work (or should that be fun!)"
– Kaye, Wise Owl Early Learning Centre
---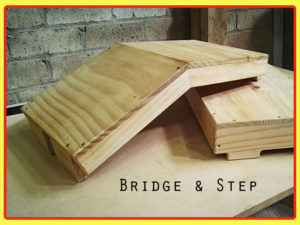 "Our centre has recently purchased a  couple of the boat/ramp/bridge items and a pulley. The children are loving them.
We would now like to purchase a conveyor belt and a set of canal and towers" .
– Diana,  Capital Kids Cooperative (May 2017)
---
"Conveyor belt is most popular piece of equipment in the kindergarten!  So good it's not painted."
–  Bronwyn, Botany Downs Kindergarten
---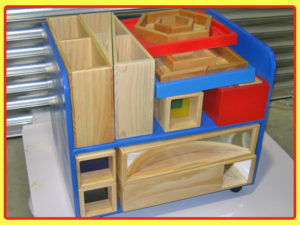 To all at Kidantics … A big thank you for the hollow blocks and movable storage self we bought recently. The workmanship and finish of all the resources is of a very high standard.The blocks are so versatile and children use them in all sorts of ways – great for lateral thinking. The blocks with coloured bits in the middle are used like goggles to view the world a different way."
We have very happy children challenging their brains and bodies with the wonderful resources you create. Keep those ideas coming!
Yours sincerely, Pat, Belmont kindergarten
ps. The Tryangle is also a favourite of the children. Best wishes, Pat
---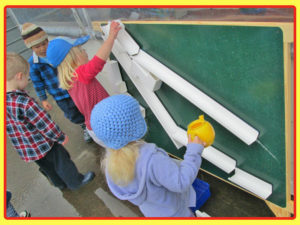 "Hi Andrew, when we received our wall water station it was autumn and we thought it might be a bit cool to have lots of water flowing so set up the station inside and used ping pong balls with it.
We had to rename it 'the roller station' as water is not used with it. Because it has remained a popular activity it never got outside when summer arrived but we will be looking at getting a grant to purchase the new triangular folding station."
Cheers, Margaret. Mungavin Kindergarten
---